Asset Management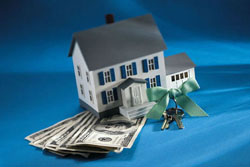 Most of our clients, have complicated, multi-faceted portfolios of assets that require strategic planning and coordination to maximize returns and limit the effect of taxes. To that end, we meet regularly to make sure that we are always aware of factors affecting diversification and taxable income.
One of the primary objectives of asset management is the preservation of wealth as it passes from one generation to the next. We take a comprehensive approach to estate planning by maintaining relationships with experts in taxes, accounting and estate law.
*Investing involves risk including loss of principal. Asset allocation does not ensure a profit or protect against a loss. No strategy assures success or protects against loss.